Cill na Craoibhe Olóige
The Olive Branch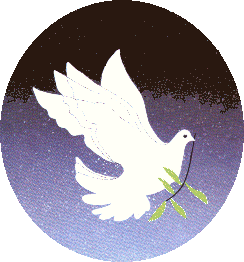 Cill na Craoibhe Olóige/The Olive Branch
The Role of Brigit in War and Peace
Joining Cill na Craoibhe Olóige/The Olive Branch
Healing Properties of the Olive
Cill na Craoibhe Olóige/The Olive Branch is a group within Ord Brighideach devoted to praying for peace, justice, and healing for those affected by war and conflict. The inspiration for the group comes from the 8th century Bretha Crólige (a collection of legal material relating to medical provision) which gives a list of 12 women excluded from the rule of nursing in Irish law (instead they are compensated by a fee being paid to their kin). One category is 'a woman who turns back the streams of war' and a gloss on this states 'such as the abbess of Kildare or the female aí bell teoir [lit. 'flame of the theoretical life' thus: contemplative, recluse, hermit], one who turns back the manifold sins of war through her prayers.' Whether or not this practice started in Brigit's time it was presumably one of the functions of the Abbess of Kildare during the years when the sacred flame was tended there.
According to Gerald of Wales writing in the 12th century, the fire of the Abbess Brigit at Kildare was never extinguished, even after her death. The 19 nuns of the Order took it in turns to guard the fire, one each night, and on the 20th night, 'the nineteenth nun puts the logs beside the fire and says: "Brigid, guard your fire. This is your night." And in this way the fire is left there, and in the morning the wood, as usual, has been burned and the fire is still alight.'
The Role of Brigit in War and Peace
The Goddess Brigantia (cognate with Brigit) was a goddess of war in the sense of being a tribal protector. In ancient Irish literature Brigit is associated with the sounds connected with war and conflict - whistling, weeping and lamentation. In the story of the Battle of Maigh Tuiredh, for instance: "Bríg came and keened for her son [who had been slain]. At first she shrieked, in the end she wept. Then for the first time weeping and shrieking were heard in Ireland. (Now she is the Bríg who invented a whistle for signalling at night.)" In the Dindsenchas she is said to have instigated wailing and keening for the dead after Mac Gréine's death .
So Brigit is not depicted as a warrior goddess associated with the destructive, gory side of war. She gives protection to those in her care and laments for those who die. She is a mother goddess who weeps for her fallen son and perhaps because every warrior is some mother's child she does not glorify or exult in war.
She is seen here, then, as one who gives the alarm and mourns for the dead. In our own time we may call upon her to protect us by giving warning of danger, as well as to help us to mourn and express grief. Brigit is surely the patron goddess of all grieving parents.

She may also be delivering a wake-up call to us to become more aware of the sources of injustice and conflict.
Brigit the Saint is known for giving away her father's sword. She often appears as a mediator and in one story in the Liber Hymnorum, when two brothers in conflict ask for her help in battle, she put a film over their eyes so that they were unable to recognise each other and thus conflict was avoided. In this depiction she is on the side of peace and promises her protection, not in battle, but if weapons of war are abandoned.
In our own time Brigit has become a powerful figure capable of uniting opposites; she is a bridge between pagan and Christian communities. Without doubt it is a difficult edge to walk, that between protecting ourselves and our nations without promoting war and violence. Contemplation and prayer to Brigit as reconciler of opposites and bringer of harmony may help us to walk that edge with integrity.
Joining Cill na Craoibhe Olóige/The Olive Branch
Cill na Craoibhe Olóige/The Olive Branch is open to both men and women. It is organised like the other cells of Ord Brighideach so that there are 19 shifts running from dusk of one day to dusk of the next day. On the 20th evening Brigit herself keeps the flame alight.
Members of Cill na Craoibhe Olóige/The Olive Branch may opt to belong only to this group or may also hold a shift in one of the other cells for more personal work with Brigit.

To join Ord Brighideach, click here
(Specify that you want to join the Olive Branch.)
"The manifold sins of war" may be seen as violence, injustice, pain, suffering, fear and the distortion of truth (it is often said that truth is the first casualty of war). As well as praying for an end to these things, some members of Cill na Craoibhe Olóige/The Olive Branch may also want to work in the outside world in some capacity to promote justice, practice healing, speak the truth and so on.
There is a value in imagining and promoting positive images of peaceful solutions and outcomes to counteract the generally accepted belief that there is no alternative to war, that revenge and violence are viable strategies. We need to show that there can be a way other than 'an eye for an eye' which makes the whole world blind; we need to celebrate and promote the reality of a peaceful means of conflict resolution - to hold up this beacon for the collective.

The olive does not have a direct link with Brigit but it is associated with the Greek goddess Athene, a goddess of war or tribal protector, and patron of the arts. The Roman equivalent was Minerva, and the Romans equated Minerva with Brigit so the olive was at least connected with a sister goddess of Brigit.

Athene and Poseidon both wanted their name to be given to a newly-built city in Attica. To settle the dispute it was decided that the one who gave the greater gift to the people of Athens would have that privilege. Poseidon gave them salt but Athene gave them the olive tree which was judged to be more valuable. The olive branch became a worldwide symbol of peace due to the fact that in early harvesting, many years passed between planting the seed and gathering the final fruit, and no man who did not wish for a long and peaceful life would plant an olive grove.
In Genesis, a dove released from the Ark by Noah, returned with an olive branch to show that the flood had receded. Ever since, the olive branch and the dove have symbolised deliverance and God's forgiveness. The dove is a universal symbol of peace and innocence. It was also connected with Athene in ancient Greek myth and represented the renewal of life.
Olive leaves are used on the United Nations symbol which shows the world flanked by a wreath of crossed olive branches; the Great Seal of the USA has an eagle carrying in its right talon an olive branch with 13 leaves to represent peace between the original member States and the flag of the league of Arab States has an upturned crescent encircled by a gold chain and olive wreath.
See: Thousand Cranes Peace Network
Healing Properties of the Olive

The Olive tree also has many medicinal uses. Its leaves are apparently used for many healing purposes including, appropriately, healing wounds. It is also used for high blood-pressure, high blood sugar and chronic fatigue. The Bach Flower Remedy Olive is a remedy for when mind, body and spirit are utterly exhausted and spent after a long period of great strain and, according to Mechthild Scheffer, relates to the principle of regeneration, peace and restored balance. A good remedy to remember for these times.
Bach Flower Remedies are useful for simple, safe and gentle self-help for emotional states. Other remedies to consider are Sweet Chestnut for anguish, Mimulus for fear of known things, Aspen for a more general state of fear and anxiety, Rock Rose for terror, Gorse for hopelessness and despair. There are remedies too which help with some of the mental states that may lead to conflict: Beech for intolerance, Holly for hatred, envy and jealousy, Vine for inflexibility and dominating behaviour. Rescue Remedy, composed of five of the remedies, is useful for first-aid, emergencies and stress.
Here are some links to websites promoting peace:
Centre for Conflict Resolution
United Religions Initiative Peace Vision
Olive Tree Foundation for Peace
Links to websites about olive trees in Palestine
Uprooting Olive Trees in Palestine
The Olive Co-operative: Olive Co-operative seeks to raise awareness of the difficulties faced by Palestinians, and to support those working for a just peace in Palestine and Israel. It aims to do this by three main means: sponsorship of new olive trees, arranging tours to Palestine and Israel, and selling Palestinian fairly traded goods in the UK.
Brigidine Prayer for Peace
Brigid,

You were a woman of peace,
You brought harmony where there was conflict.
You brought light to the darkness.
You brought hope to the downcast.

May the mantle of your peace
Cover those who are troubled and anxious,
And may peace be firmly rooted in our hearts
And in our world.
Inspire us to act justly and to reverence
All God has made.

Brigid, you were a voice for the wounded
And the weary,
Strengthen what is weak within us,
Calm us into a quietness that heals
And listens.
May we grow each day into greater
Wholeness in mind, body and spirit.

Amen.
(Source: prayer card from the Brigidine nuns of Kildare.)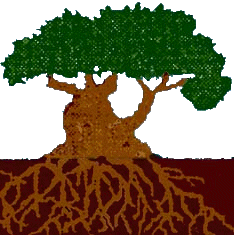 "May peace be firmly rooted in our hearts and in our world"
~~~~~~~~~~~~~~~~~~
Brisingamen of Cill na Craoibhe Olóige has slightly altered the above prayer to make it suitable for followers of the Goddess Brigit:
Brighid-

You are a Goddess of Peace,
You bring harmony where there is conflict,
You bring light to the darkness,
You bring hope to the downcast.

May the Mantle of Your Peace
Cover those who are troubled and anxious,
And may Peace be firmly rooted in our hearts and in our world.
Inspire us to act justly and to reverence all of Creation.
Brighid-

You are a voice for the wounded and the weary,
Strengthen what is weak within us,
Calm us into a quietness that heals and listens.
May we grow each day into greater wholeness in mind, body, and spirit.
So mote it be!
~~~~~~~~~~~~~~~~~~~~~~~~~~~~~~~
"May the beacon of your flame show us a path to peace that all may follow"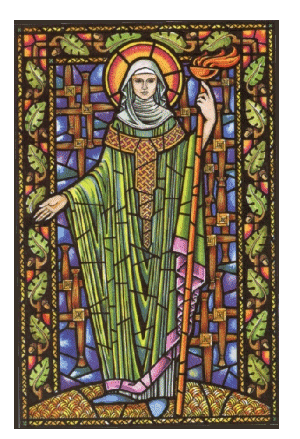 Picture of 'Saint Brigid' by Ann MacDuff
from 'The Little Book of Celtic Saints', Appletree Press

~~~~~~~~~~~~~~~~~~~~

Peace Prayer for Flame-Keepers

We ask for the light of your flame
To enable us to see clearly,
To illuminate the darkness,
To show us the shadows
Cast by our own light.

May the flame of your inspiration
Help us to express and comfort,
To understand and explain -
Encourage us and guide our actions.

We ask for the gift of your healing
To soften our pain,
And mend the wounds
We have inflicted on one another -
Bless us and make us whole.

May the fire of your forge
Enable us to shape our future
With courage and determination,
Using the flame of justice,
Tempered by compassion.

Brigit,
We ask for your protection
Against all that would harm us.
May the beacon of your flame
Show us a path to peace
That all may follow.

Rob fír/May it be true.

Hilaire Wood 12.9.01

Rowan Fairgrove writes:

The United Religions Initiative (URI) began in 1995 when, as part of the UN 50th celebrations, the Episcopal Bishop of California, William Swing, called for the creation of a United Nations-like body for the religions of the world.

The URI service has brought into use the World Peace Prayer Ceremony for the people of the world's religions and spiritual traditions. The basic prayer is something created by the Prayer Society in Japan which arose after Hiroshima to pray for peace. They do it to pray for the people of each nation with a flag representing each nation as it is prayed for. The URI folks have made banners for 15 religions, plus one for all others and one for the people of all beliefs yet to come! The folks carrying the banners line up down the processional aisle of the chapel, we speak the opening prayer in unison and then a woman leads the prayer by speaking the name of the religion who we should insert in the blank.

The prayer goes:

Opening Prayer:

May Peace Prevail on Earth

I will pray for the happiness of the people of all the spiritual traditions of the world.

For each religion and spiritual tradition:

May the __________ people live in peace

May peace prevail on earth.

In the blank we inserted:

Aboriginal
Muslim
Sikh
Baha'i
Jain
Taoist
Buddhist
Jewish
Unitarian
Christian
Native American
Wiccan
Hindu
Shinto
Zoroastrian

and then:

The People of all Other Spiritual Traditions of the World
The People of all Beliefs yet to come

Closing Prayer:

May all the religions and spiritual traditions of the world live together in peace

May Peace Prevail on Earth

~~~~~~~~~~~~~~~~~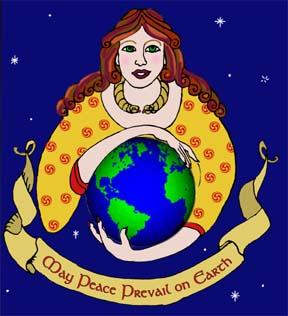 Brigit Peace Mural by Rowan Fairgrove
Click here to read more about the inspiration for this mural.